To get long, healthy, smooth and strong hair it's not about getting expensive and time-consuming salon treatments. A small bottle of hair serum can do a very pretty job. When this humble superhero made its first appearance in the market more than a decade ago, we were hardly impressed by it. It looked nothing more than another fragrant oil in a fancy bottle. Then, as we kept eyeing hair serums, we realized that they have much more to offer to our hair irrespective of its type. And now, it is time to ditch that serum bottle lying in your closet to get your hands on your very own homemade kind of serum. Yes, if you can prepare your own hair serum at home just by using a few simple and easy natural ingredients, you can get your gorgeous and luxurious hair easily. Here are 5 super easy, super cheap, and super effective/efficient natural homemade hair serum recipes that you should try making at home. Also, learn the useful benefits provided by the ingredients used in them.
Many of us would like to have good hair days with silky, strong and glossy hair all year round, wouldn't we? But unfortunately, all of us have a lot of hair woes. Frizzy hair, dry hair, dull hair are all pretty common problems. If there's one product most women use after washing their hair, it's a hair serum. Unfortunately, this small little bottle that claims to give you silky soft and shiny hair can cost a lot of money. Good quality of hair serums known to run in the thousands for just 15-30 ml of product. This made us think about all the money we've spent on buying a tiny bottle one after the other and being disappointed with the results. That's why homemade serums are always on limelight and always recommended by everyone after getting no results by such high-end products.
What Is A Hair Serum?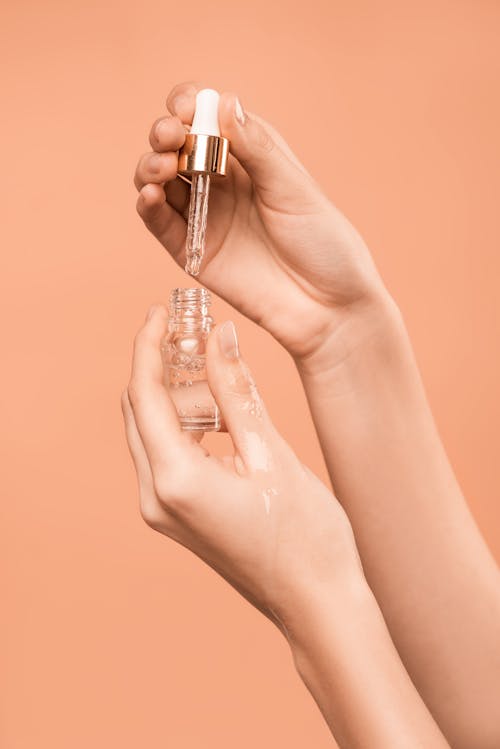 Hair serum can benefit your hair in several different ways. Depending on the type of serum you use, it can help add shine, reduce frizz, makes smooth hair and enhance your natural hair texture. It can also keep your hair healthy by protecting against pollution or any kind of damage caused by severe usage of heating tools.
A hair serum is a haircare solution that gives an extra boost to the health, texture, and shine of our hair and maintains PH balance of your scalp. Unlike other traditional hair oil, it is designed to treat the surface of the hair as a quick fix rather than penetrating the cuticles and conditioning the fibers from inside. This makes serum a great styling tool to achieve soft, smooth, and strong hair by eliminating frizz and reducing tangles. As it creates a protective layer surrounding each strand, the hair remains unaffected by heat and humidity. In addition, it makes the hair look incredibly and super glossy.
It's best to apply the serum to damp hair before the rest of your styling products to lock in the benefits. It's ok to use a serum throughout the day to touch up your hair, but the initial application should be on clean hair to get more benefits of it.
Most of the commercial hair serums are generally silicone -based products, which form an external coating around the surface of hair fibre. There are multiple kind of brands and some of them are also intended for specific hair types.
A hair serum will not increase your hair growth, but it may encourage producing follicles to grow thicker, shinier hair and stronger hair. Hair serum is not the same as shampoo. There are some natural oils which are responsible for caring your scalp and roots. When you apply hair serum into the scalp, it will cause hair to become more-greasy. Depending on the type of serum it is, it can be used on either the length of your hair or on both your ends and on your scalp.
Advantages of Using A Hair Serum:
In today's hectic life, it is almost impossible to take care of hair every day. Moreover, we mostly keep exposing it to sunlight, dust, humidity, heat treatments, chemical treatments, harsh styling products, and many more. Hence, a good hair serum has become a must in every beauty arsenal these days in order to keep damage away. Add to this, things like washing our hair daily and your hair is bound to be a little damaged.
Here is how the product can actually benefit your looks:
Hair serum helps get rid of frizzy hair and makes your hair more manageable and tangle free.
Prevents your hair from getting tangled by making it smooth and healthy and also prevents breakage.
Adds a gorgeous shine and moisture your to dull and lifeless hair instantly.
Acts as a preventive measure against dry and damaged hair during heat styling induced damage and other environmental aggressors.
Protects from several environmental aggressions like UV rays, pollutants, etc.
It makes your hair look glossy, smoother and silkier.
Why to Use A Homemade Hair Serum?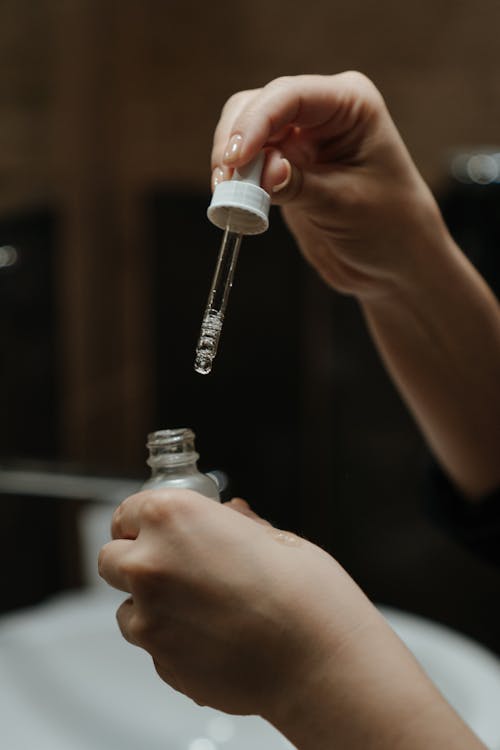 For frizz free and lustrous hairs, try these homemade DIY hair growth serum recipes. All these recipes have natural ingredients which won't harm your scalp.
If you don't want to buy ready -made hair serums from the market, you can make your very own serums at home using a few ingredients. These homemade hair serums can be used on your scalp and on your ends. Homemade hair serums don't have any chemicals and you can make a fresh batch every few weeks. You can make them using a mix of hair oils and essential oils. Depending on your hair type and your concerns, you can customize the serum to suit your needs.
Most of the commercial serums come loaded with silicon, which tends to coat the hair like plastic in order to create that instant 'smooth-n-shiny' effect on your hair. But this along with other chemicals used in the product can eventually damage your hair day by day, leading to breakage, more split ends, and hair fall. Therefore, it is always better to prefer DIY hair serums that contain all natural -ingredients. As a bonus, your hair enjoys the goodness of lots of nourishing actives that not only improve its health but also make it look lustrous.
Never apply hair serums on your unwashed hair. To get better results, use it on damp or wet hair probably after washing with a mild shampoo.
Here are 5 amazing natural homemade serum: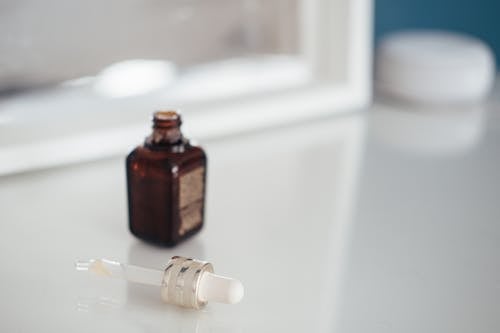 1.Homemade Hair Serum for Straight hair:
Ingredients:
A. Soy oil – 2 tablespoons
B. Coconut oil – 2 tablespoons
C. Olive oil– 2 tablespoons
D. Jojoba oil – 2 tablespoons
How to make it:
Mix up all of the oils into a dark glass container and shake it up well. Before application, place the bottle into a glass of warm water, this will warm up the oils. Apply this warm oil from root to ends and comb your hair with a good hairbrush. Ensure that your hair is falling straight upon your shoulders and that there are no waves forming.
Apply some more heat using a hair dryer to your hair. After some time, rinse it off using a mild shampoo. Your hair will be significantly straighter and shinier! If you want to use this as a post-wash hair serum, use a few drops and distribute them evenly onto damp hair. Blow dry your hair after with a paddle brush to evenly distribute the hair serum.
If you dislike those wavy hair, then go for this excellent hair serum. Pour all four natural oils into a large bowl and blend well. Warm up the mixture a little and apply on the hair thoroughly. Make sure that you run your fingers through your hair gently from the root to the tip so that each strand becomes straight. Wait for 15 to 20 minutes and then rinse off with a mild shampoo.
2.Homemade Hair Serum for Glossy Hair:
Ingredients:
Avocado oil – 4 tablespoons
Jojoba oil– 2 tablespoons
Almond oil – 2 tablespoons
Argan oil– 2 tablespoons
Grapeseed oil – 2 tablespoons.
Mix all of the oils together in a dark glass bottle and stir until they blend. Store this hair serum it in a cool dry place. Shake the bottle very well before use, you can customise this depending on the length of your hair. While this hair serum is most effective when used pre-shower, you can also use it after a shower. If you use the serum on damp hair, make sure to use very little or it might make your hair look more-greasy.
If dull and lifeless is your biggest concern, this homemade hair serum can give you the best solution. This is a perfect blend of natural oils, which can rejuvenate our hair from inside and bring its original shine back. Just pour all ingredients into a small bowl and stir well with a spoon. Your homemade serum for beautiful, glossy hair is absolutely ready. If you wish, you can preserve it in a small container and use right before washing your hair as a pre-wash each time.
3.Hmemade Hair Serum for Frizzy Hair:
Ingredients:
Aloe Vera Gel-10 tablespoons
Rose Water-2 tablespoons
Coconut Oil-2 tablespoons
Vitamin E Oil -1 tsp or 2 capsules
Rose Essential Oil-10 drops for fragrance.
How to make it:
Frizzy hair can be considered as the worst, add to that humidity and bad weather and your hair can look like a hot mess. This homemade hair serum can be used pre-or post- hair wash and it's ideal for any weather. It's light and not greasy so it's not going to wear your hair down.
Frizzy hair often happens when the cuticle layer of hair is raised, making hair appear dry and frizzy instead of nourished and smooth. Many things can aggravate frizz such as:
humid weather (pretty much every single day of a midwestern summer)
dry hair
washing hair too often
I've tried a lot of different things to help control frizz. From lots of research and experimenting over the years, here's what I've found works
Only wash your hair every 2-3 days this keeps hair from drying out.
Deep condition hair to lock in the moisture.
Use my homemade anti-frizz serum- It restores shine and texture, making hair soft and silky.
Don't touch your hair – The more your touch your hair, the more the hair cuticle is likely to get roughed up, and the frizzier your hair will get.
4.Homemade Hair Serum for Dry and Damaged Hair:
If your hair is extremely dry, brittle and damaged from heat styling, this hair serum will prove to be a blessing in disguise. Over time, this will reduce the effect of damage on your hair and transform your mane into a long, lustrous head of hair! Some of the ingredients are as follows:
Ingredients
A. Grapeseed Oil 4 tablespoons
B. Vitamin E Oil or Vitamin E Capsules 1 tablespoon or 1 capsule
C. Lavender Oil-5 drops.
Here is a super effective hair serum that can make our dry and frizzy hair strong and healthy. Pour grapeseed oil into a medium-sized bottle and add lavender oil to it. Open the vitamin capsules and pour the powder into the oil mixture. Now, shake the bottle well and start using the serum on your hair. Your fine and brittle hair would become strong and voluminous very soon.
Grapeseed oil and Vitamin E oil are deeply nourishing. They will make your dry, brittle hair shinier and voluminous. Lavender oil promotes growth of hair while getting rid of any scalp issues. Mix all of the ingredients well in a small bowl and transfer them into a dark glass bottle.
Shake the bottle well before use, apply it on your scalp and lengths. Leave this mixture on overnight to boost effectiveness. Rinse it off with a mild shampoo and apply a few drops on the lengths and ends of your damp hair. After using 2-3 times, you will see your fine hair become thicker, stronger and more resilient.
Homemade Hair Serum for Oily Hair:
Aloe Vera Gel is one of the best ingredients you can use to boost hair growth and add nourishment to your hair. It makes your hair smooth, silky and shiny and nourishes your scalp and lengths. It gets rid of dandruff while lightly hydrating your dry and flaky scalp. The best part about an aloe vera gel serum is that it's not as heavy as a mixture of hair oils, thus making it very easy to wash off in one single shampoo. if you have a combination of dry hair and an oily scalp – this is the perfect pre-hair wash serum for you. Here's what you'll need:
Ingredients:
Aloe Vera Gel-6 tablespoons
Argan Oil-2 tablespoons
Almond Oil-2 tablespoons
Tea Tree Essential Oil or Peppermint Essential Oil-5-7 drops
Lavender Essential Oil 5-7 drops.
How to make it:
You can use fresh aloe vera gel for this serum and if you don't have access to fresh aloe-vera, you can use store-bought aloe vera gel too. Mix all the ingredients together in a bowl, use a blender if you are using fresh aloe – it will get rid of all the clumps and make the serum easier to apply.
A combination of Argan oil and Almond oil is perfect for this recipe because Argan is deeply hydrating while Almond oil is light in texture. This hair serum is super easy to wash off and it's a great alternative to oiling your hair. Apply it an hour or two before a shower or leave it on overnight for best results.
6.Homemade Serum for Smooth Hair:
Ingredients:
Castor oil – 4 tablespoons
Coconut oil – 2 tablespoons
How to make it:
You can easily prepare a serum for your rough hair at home and get silky smooth hair in no time. All you need to do is to mix the castor oil with the coconut oil and use the mixture all over your hair regularly. It would eliminate the dryness of your hair by inducing natural moisture in it. Consequently, you would get smooth and glowing hair.
If you want to try combining coconut oil and castor oil into a treatment or hair serum for longer, more luscious hair, you can easily make a DIY conditioner in your kitchen. Combine one part melted coconut oil with one part castor oil. Mix well. Apply mixture in the shower after shampooing.