What is a face primer?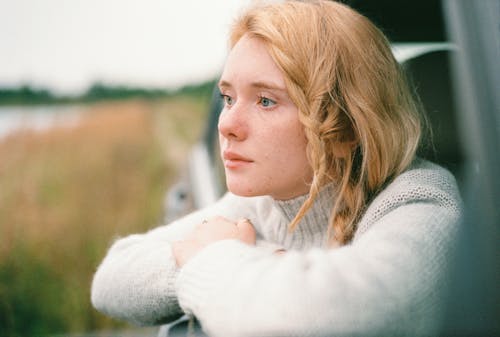 Face Primer is a base that softens the surface of your face and helps to mix the base gently, which means that the facial primer gives you a smooth surface to apply the base. Face Primer always needs to be applied before applying the base or foundation. In the market, there are many types of facial primer available: gel, cream and water base, etc.
The gel base and the water-based facial primer are good for oily skin and also in hot and humid climates so that your makeup is durable. And the cream base is good for dry skin and also better in cold and dry climates.
Who doesn't want to flaunt ravishing, blemish-free radiant skin throughout the day? Even after spending hours on getting that perfect look for your date night or an outing with your gal pals, you find your make-up to get blotched and smeared within 2-3 hours of strutting out. Well, many of us do silly mistakes of abandoning the beauty product call "face primer". Despite the fact, that, that your make-up essentials are expensive or well-suited to your skin, all that effort of applying those beauty products are vain without a primer.
A face primer is the most under-rated beauty product that provides the ultimate skin insurance and helps your make-up stay put for a longer duration by creating an extra layer between the skin and makeup. Be it hydrating your, filling in large facial pores, blurring out blemishes, evening your skin tone, or preventing a cakey finish, the face primer takes care of everything.
On the market, online or offline, there are both types of facial primers are available. But they are very expensive. At some point, we may not be able to buy those expensive primers. In addition, many affordable facial primers are available on the market, but at some point, it may not be safe for our skin, the maximum time that is harmful to our skin. That's why today I am sharing with you an easy process to make your own DIY makeup primer at home with very effective and affordable ingredients.
Picking up the right primer actually involves a lot of efforts and brainstorming. You have to pick the right formulation along with the right ingredients. Sometimes you have to look for the correct tone as well.
Therefore, in order to help you we have come up with a recipe of DIY face primer that you can make in your home. This recipe involves the use of all- natural products and thus is very gentle on the skin. So, here are the steps to make your natural and easy face primer.
It will ensure that your makeup stays on for longer and you don't have to spend hours in a mall just to decide on which primer is perfect for you. So, let get started with the recipe.
Main features of the homemade face makeup primer:
Absorb excess oil and sweat.
Make your makeup durable
Fill your pores
Hide fine lines
Good substitute for professional facial primers.
Paraben and Silicon free.
Things You May Need to Make Primer at Home:
How To Store DIY Make-up Primer:
Be sure to store your DIY makeup primer in a cool and dry place.
You can even store your FACE PRIMERS in the fridge.
The main thing is to keep your product away from the sun and moisture. This will keep the ingredients from breaking down.
How to make DIY face primer:
As we are very much aware of the fact that there are various skin types and every skin has its own needs. Keeping this in mind, we have come up with the recipe which is suitable for all skin types. For this you require 1/3 cup of aloe-vera gel and 1 tbsp of virgin coconut oil and some mineral powder.
Aloe-vera is very calming and soothing in nature thus, it will help counteract and redness. The coconut oil is rich in Vitamin-E along with hydrating properties which keep the skin soft and supple. The mineral powder will add some colour and shine to your face.
Start up by warming up the coconut oil on a low heat and let it cool down a bit. Once the coconut oil has come to the room temperature, you need to add the aloe vera gel to it. Use a clean, sterilized spoon to mix the two ingredients together and then slowly start adding the mineral powder to it.
Again, give it a final mix and transfer your DIY primer to a sterilized small pot or jar and keep it in a cool place. Apply your homemade makeup primer before putting on any makeup and see your foundation going smooth and silky.
Primer for oily skin: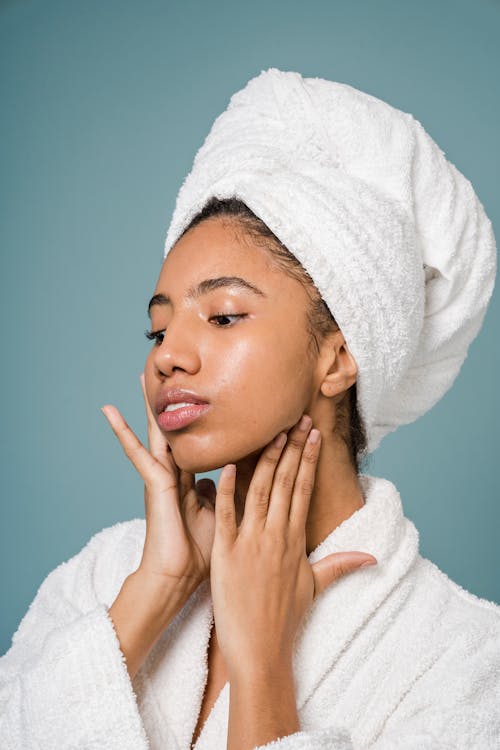 2 tbsp Aloe-vera gel
1 tbsp moisturizer
2 drops of witch hazel oil
1 tsp of baby powder.
Method:
Mix the aloe vera gel, moisturizer, baby powder and witch hazel oil into a smooth paste.
Dot it all over your face using your fingers.
Use a make-up sponge to smoothen it out on the skin.
And your done with your base make-up.
Oily skin has enough oil on the skin's surface and thus for this skin type you need a skin primer that would control the production of oil and not something that would aggravate the sebaceous glands even more.
Transfer your DIY face primer for oily skin to a clean jar and keep it in a cool place.
How It Works:
Blessed with many antioxidants, the gel obtained from aloe leaves is an all-rounder for the skin. Not only does it enhance the production of collagen but also evens skin tone, soothes sun burn and brightens complexion. While the moisturizer of your choice nourishes and hydrates the skin, the baby powder used here gives a matte effect and controls oil production. The addition of witch hazel oil prevents skin infections like acne, pimple, blemishes, fine lines etc, to bestow you with a glowing skin.
Primer for dry skin: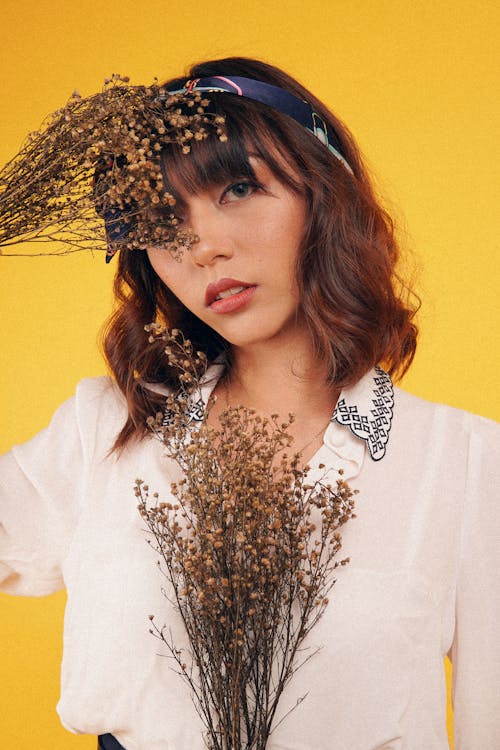 Ingredients:
3 tbsp glycerine
½ cup rose water
1 tbsp aloe vera gel
3 drops of lavender essential oil.
How it works:
Pour all the ingredients in a spray bottle.
Shake it vigorously to mix everything to get a clear solution.
Prep your face by spraying this primer directly onto your skin.
Use your fingers to slather it all over your face and neck.
Allow it to dry and get absorbed.
Now apply the other make up essentials one by one.
How It Works:
Deemed as a natural humectant and a skin-conditioner, Glycerin keeps your skin hydrated, soft and supple. It also safeguards the skin from harmful environmental factors like dust, dirt and fumes, while improving the texture and quality of the skin.
The addition of aloe vera gel arrests the various signs of ageing and lightens the blemishes, while rose water reduces puffiness and redness of the skin. Lavender essential oil prevents acne and other skin infections.
Primer for combination skin: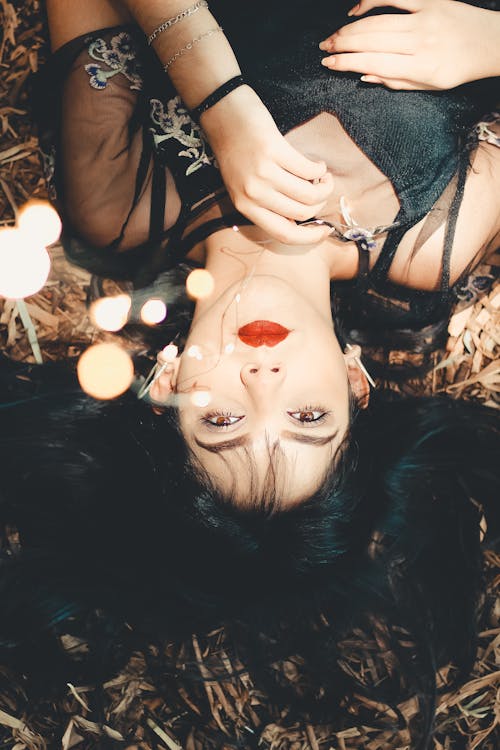 For women with dry skin, it can get really difficult to find a decent face primer that would stick to the skin and will provide some moisturization as well. So let us begin with the face primer recipe for dry skin.
Ingredients:
2 tbsp aloe vera gel
2 tbsp olive Oil
1 tsp arrow root powder
2 drops of orange essential oil
If you have an active T-zone with dry cheeks and chin area, then this face primer is your ultimate rescuer. The abundance of antioxidants and vital vitamins like Vitamin A, D, E and K in olive oil not only defends the skin against the premature signs of aging on the skin, but also moisturizes and nourishes it.
While aloe vera gel soothes inflamed skin and enhances skin elasticity and plumpness, arrow root powder regulates sebum production from the skin pores. The addition of orange essential oil increases blood circulation and actively promotes clarity, radiance, and smoothness of the skin.